Benefits of Comprehensive Medication Management
Tour Our Assisted Living Home in Richmond
Benefits of Comprehensive Medication Management
A Premium Wellness Service at Our Assisted Living Home
At Affectionate Care, our Comprehensive Medication Management program (CMM) is one of the many premium wellness services that we offer to residents of our assisted living home. This advanced form of medication therapy is administered with the help of our private, on-site pharmacist who is solely dedicated to the care of our residents. Read on for more information about the benefits of CMM, and get in touch with us today to speak with an expert.
The Most Common Benefits of CMM Include: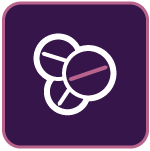 Managing Multiple Prescriptions
Do you take multiple prescription medications for one condition? How about a variety of medications to manage several conditions? Either way, our pharmacist can assess your regimen to help ensure the safest and most effective drug therapy, and assist you in simplifying your dosing schedule.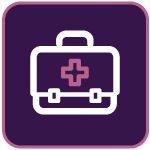 Assisting with Multiple Physicians
As you age, you are more likely to require multiple care providers to maintain good health. The whole process can be overwhelming, but our experienced, on-site pharmacist can partner with you and your prescribers to help make your life easier.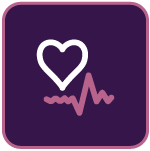 Minimizing Recurring Hospital Visits
Hospital visits are scary, and they can be extremely costly. If you were recently discharged from the hospital, our team can assess your medication regimen and look for opportunities for improvement that may help reduce recurring hospital visits.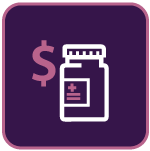 Reducing the Cost of Your Medications
The high-cost of prescription medications can cause a lot of undue stress; stress that is not conducive to good health! Our dedicated pharmacist can assess your medications — and if possible — help you explore more affordable alternatives.
Medication Assessment
A medication regimen that works for one patient may not work — or not work as well — for another. Our pharmacist will assess your prescriptions, over-the-counter drugs, vitamins, and supplements to look for opportunities for improvement.
Personal Therapy
Individual factors can largely impact the efficacy of medications. CMM looks at unique personal details like a patient's health condition and lifestyle, to determine if changes can be made to support the development of a more successful medication regimen.
Collaboration
In addition to the insight provided by our in-house pharmacist, CMM also involves the sourcing of information from our team of knowledgeable caretakers, RNs, advanced health monitoring technology, and of course, a patient's primary physician and specialists.
Patient Engagement
At Affectionate Care Assisted Living Home, involving our residents in the discussions and decisions that affect their health is incredibly important to us. Not only is this critical to the success of the process, it also keeps patients informed, and encourages them to actively participate in the managing of their health and wellness.
Comprehensive Medication Management Can Help You Enjoy Your Golden Years
Comprehensive Medication Management can be an extremely beneficial service for seniors who take one or multiple prescriptions. At Affectionate Care, we do everything we can to improve the daily lives of our community members, and we never stop looking for ways to improve the health and happiness of our residents. Interested in joining our assisted living home? Fill out the form below to request more information, or contact us today to schedule a pre-assessment appointment in Richmond!
Sign Up For Your Pre-Assessment